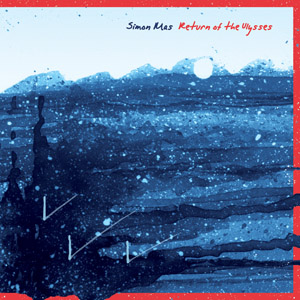 Info
Release Date: November 2011; Genre: Rock– Classic Rock; Length: 46′.09″; Label: Coopta; Catalog Number: CMR1003; Format: digital
Recorded: 15-20 August 2011 at Base HQ Studios, Newcastle, United Kingdom; Mastered: 20 October 2011 at Studio Mediterraneo, Santeramo, Italy; Producer: Simon Mas with Peter Morris.
Tracks
01  Home      [Morris – Mas]
02  Return To Nightlife      [Mas]
03  Tend To Me      [Mas]
04  Pills     [Mas]
05  One Short Commercial      [Mas]
06  Life In Buildings      [Mas]
07  Stimulation      [Mas]
08  No Clouds On The Horizon      [Mas]
09  I Went To See The Gypsy      [Mas]
10  His Face All Red      [Mas]
11  Soon      [Mas]

Personnel
Liam Gaughan: recording engineer
Simon Mas: guitar, keyboard, vocals
Peter Morris: bass, guitar, keyboard, vocals
Matthew Roberts: drums, percussions, vocals
Massimiliano Stano: mastering engineer
More
Interview with Nicola Tritto.
Reviews
No review of the album is available at the time.
Quotes From Professionals and Fans
Great Music. […] Most importantly I feel the need to point out that I think its criminal that the song "Home" isn't way longer than 0:57 because it's really beautiful.
– iconstanti, music fan, via r/bass.
I love your band and want to make love to all of you.
– dsacage666, music fan, via r/bass.